New work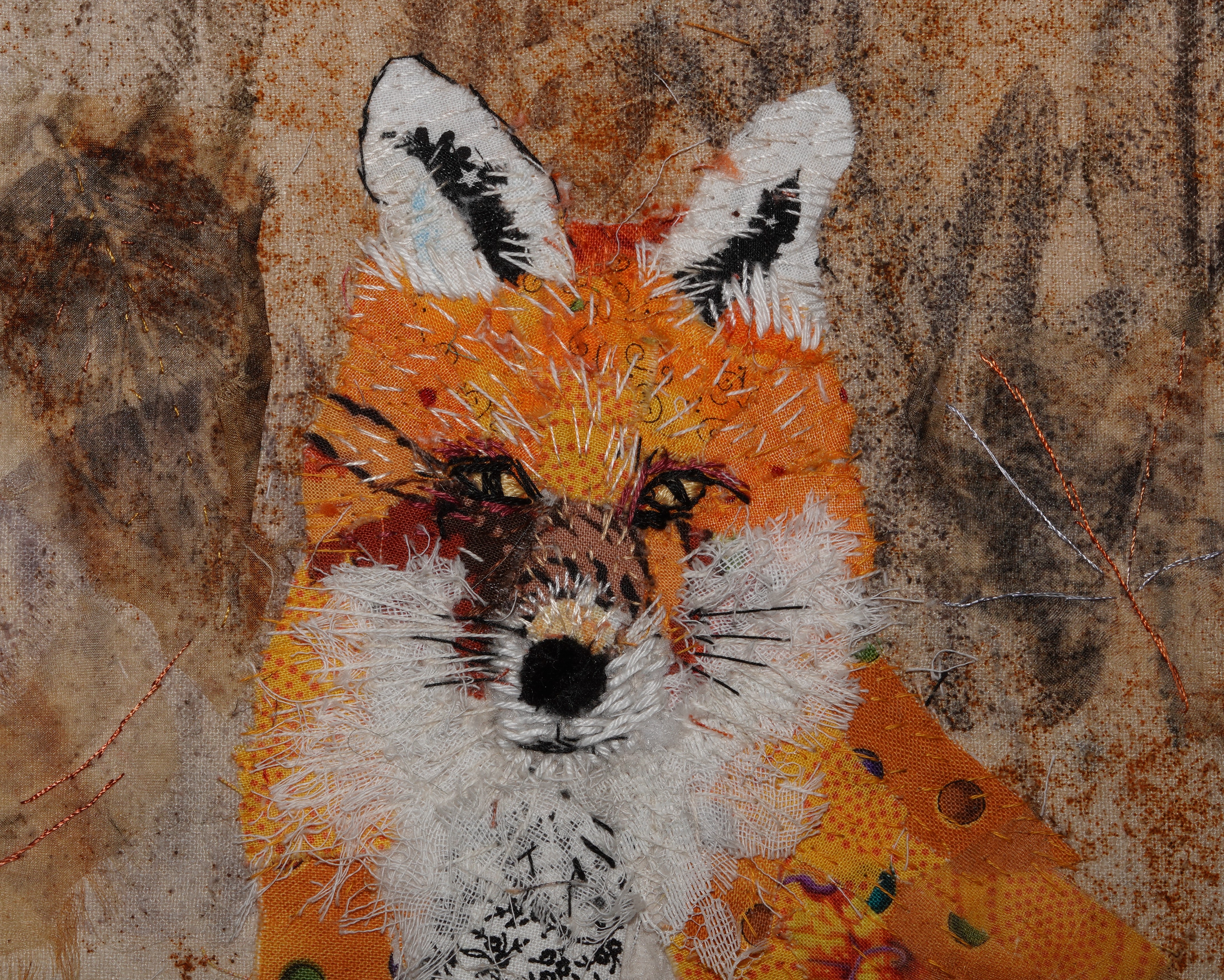 Lockdown has given me time to explore a host of different embroidery techniques, mainly hand stitching.
As a member of Textile Artist /stitch club I've had the oppotunity to watch posted videos from a host of fantastic textile artists working in many different dimensions.
I found that when I needed the materials to work on a project they were there in my work room.
The picture I've posted shows the development of 2 workshops. The background fabric was eco dyed, using a selection of leaves, and the fox was built up with small pieces of fabric and then hand stitched in place.
The fox changed completely with the stitching as it united the edges of the fabrics.
I've stitched mainly birds and they will have their first showing at the Riverhill Bluebell Festival in April.