Autumn Colours
New places to visit where I can capture scenes to use in my embroideries are always a challenge.
I've discovered Leonardslee Gardens, Horsham.  The colours of the acers were at their best last week.
The Lake gave symmetry to the reflections of the trees.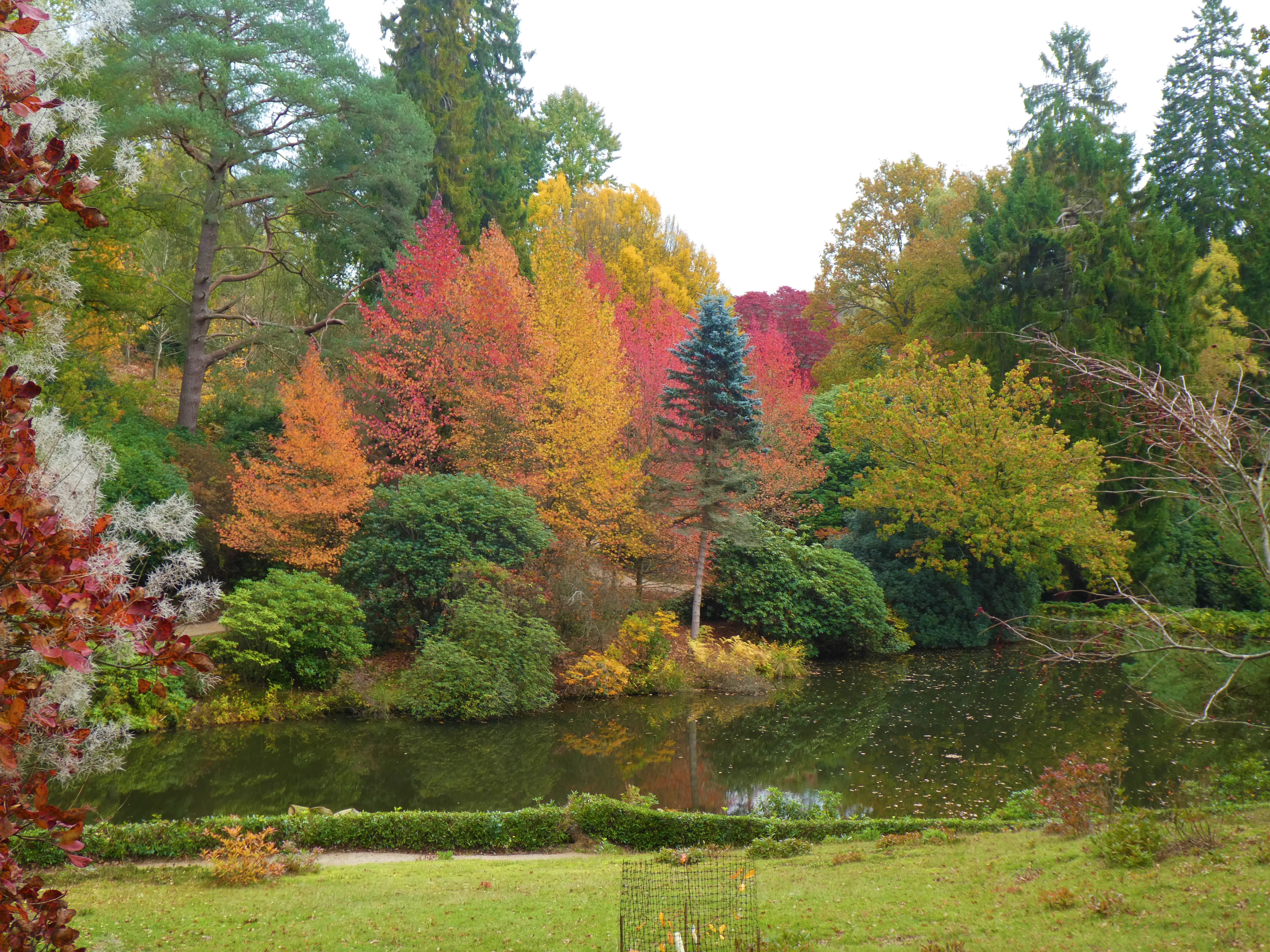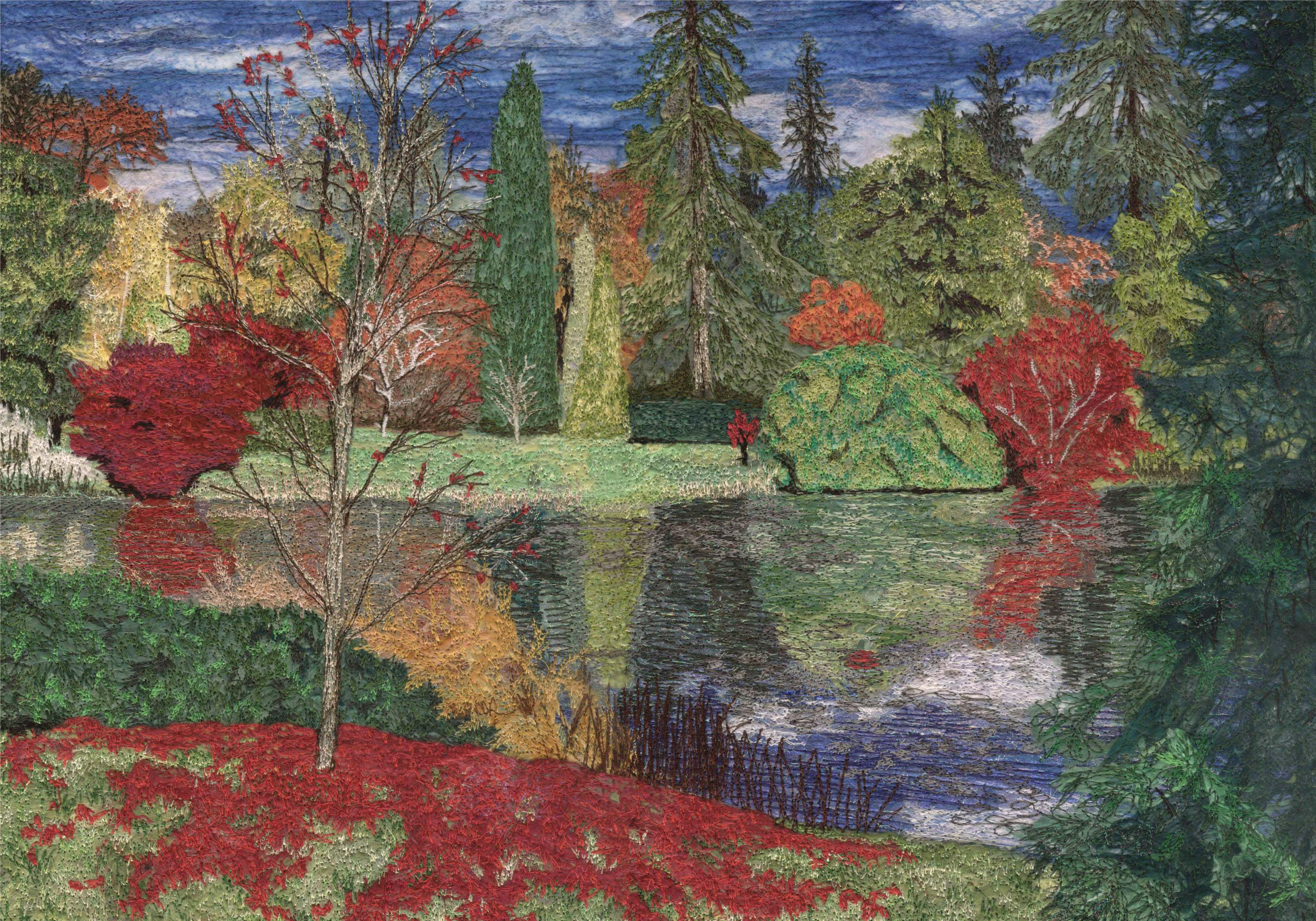 I made this picture to celebrate the 300th Anniversary of Capability Brown.
It captures the reflections on the lake at Sheffield Park in autumn.
I now have a new stock of pictures to chose from.