Lockdown textiles
Lockdown has been quite an exciting time in regards to my work.
When everything was cancelled it took the pressure off completing new work and gave me time to experiment.
For ages, I'd wanted to try some new, experimental work but never seemed to have time. Well, now I did.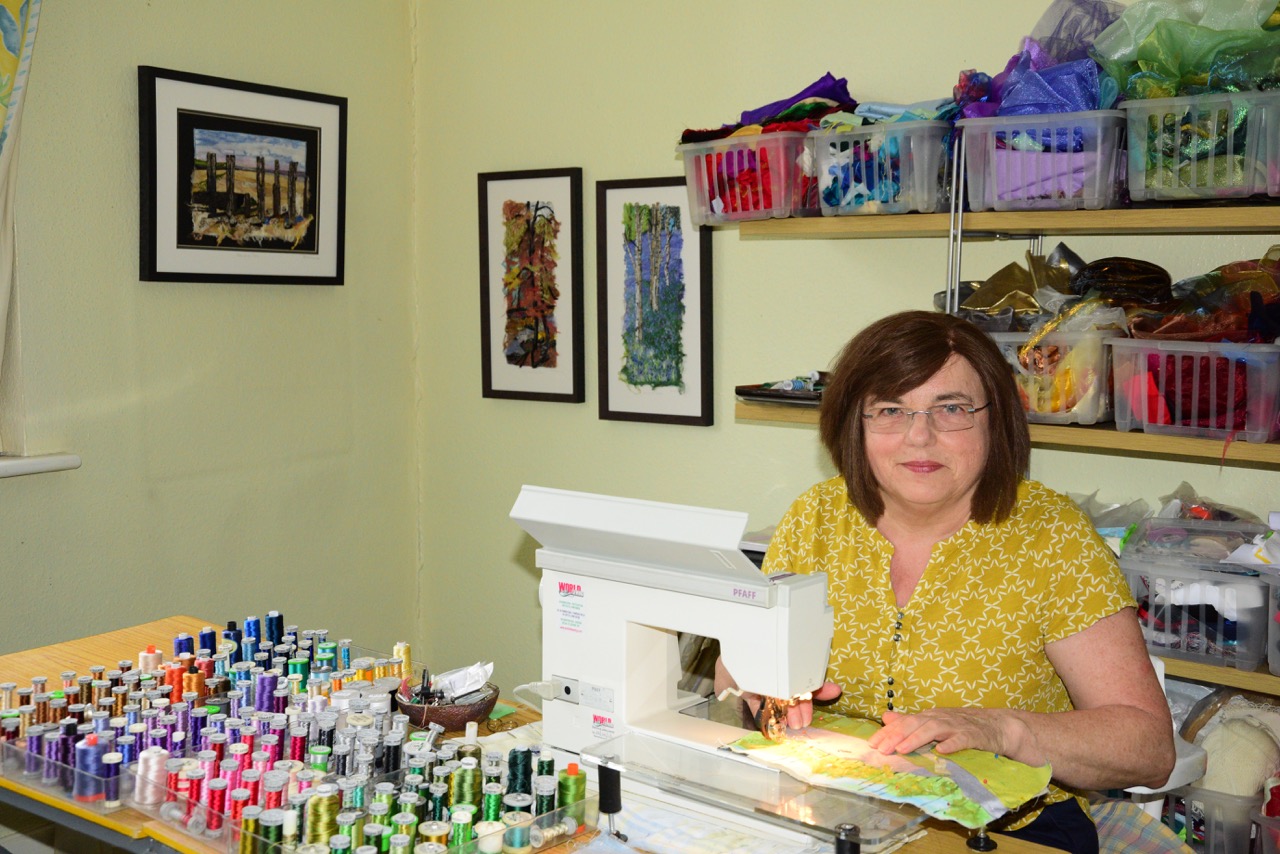 It's hard by yourself to know where to start so I was very grateful for the textileartist.org site that offered weekly workshops with established textile artists.
The workshops were all based on hand stitching but some of them I could adapt to suit my machine embroidery. At the same time, I ran a WhatsApp group for friends, giving them a weekly creative challenge. This hive of activity kept me fully occupied.
The workshops with Textile Artist site have now become a stitch club with 3 sessions a month, introducing techniques that I would never have contemplated.
I've now developed textile vases, paint and fabric combined pictures, momagami, lots of hand stitching and all these techniques are influencing my new work.
I will be showing you my experiments in future Blogs.